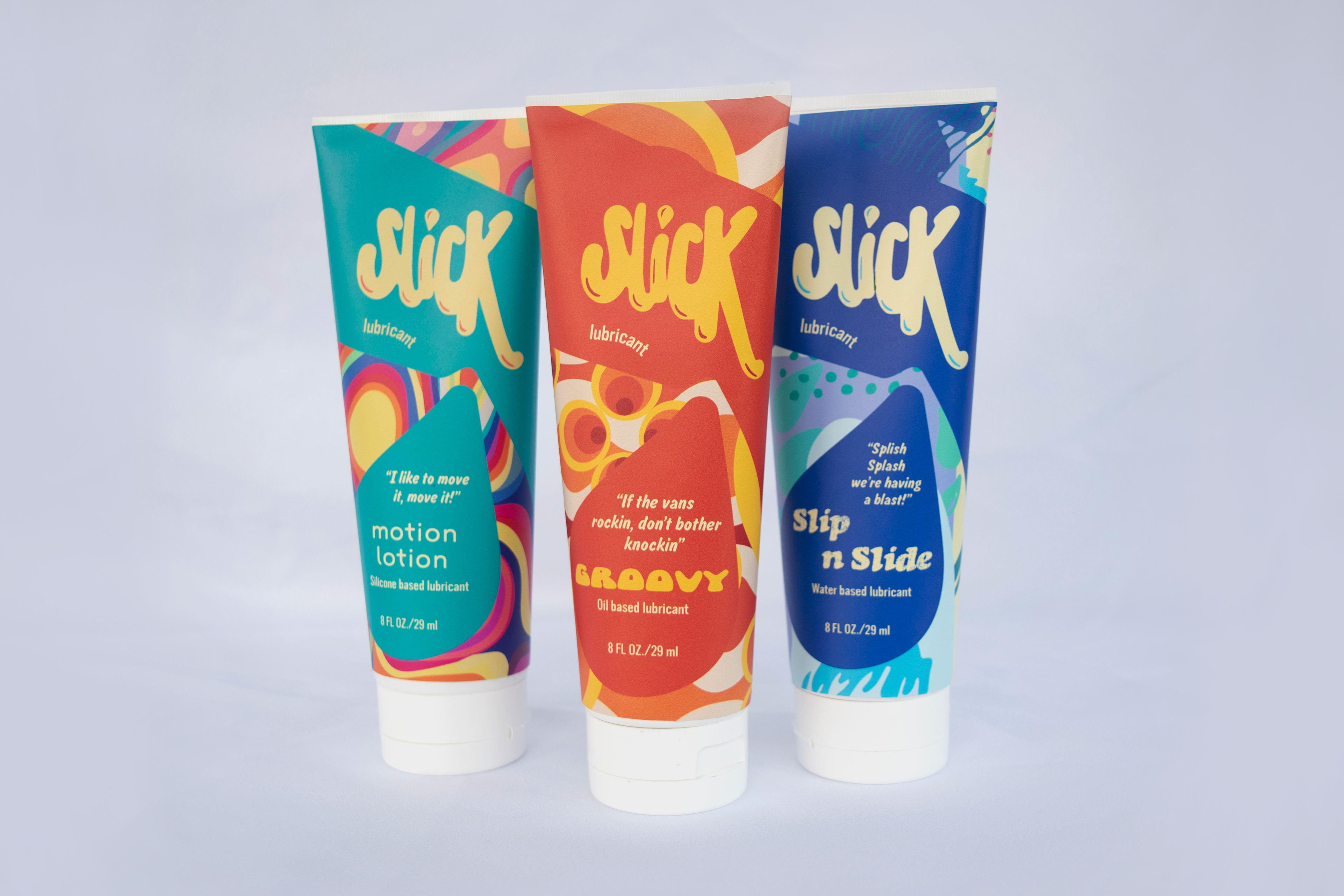 Independent Cosmetic Manufacturers and Distributors (ICMAD) host an annual competition called "The Young Designers Award" The competition was created in 1998 to encourage creativity in graphic and package design. ICMAD invited OSU students to develop an original cosmetic or personal care product from an 8 oz white tube. We had the creative freedom to create a label and outer packaging. Out of the 130 applicants, my product made it into the top 20.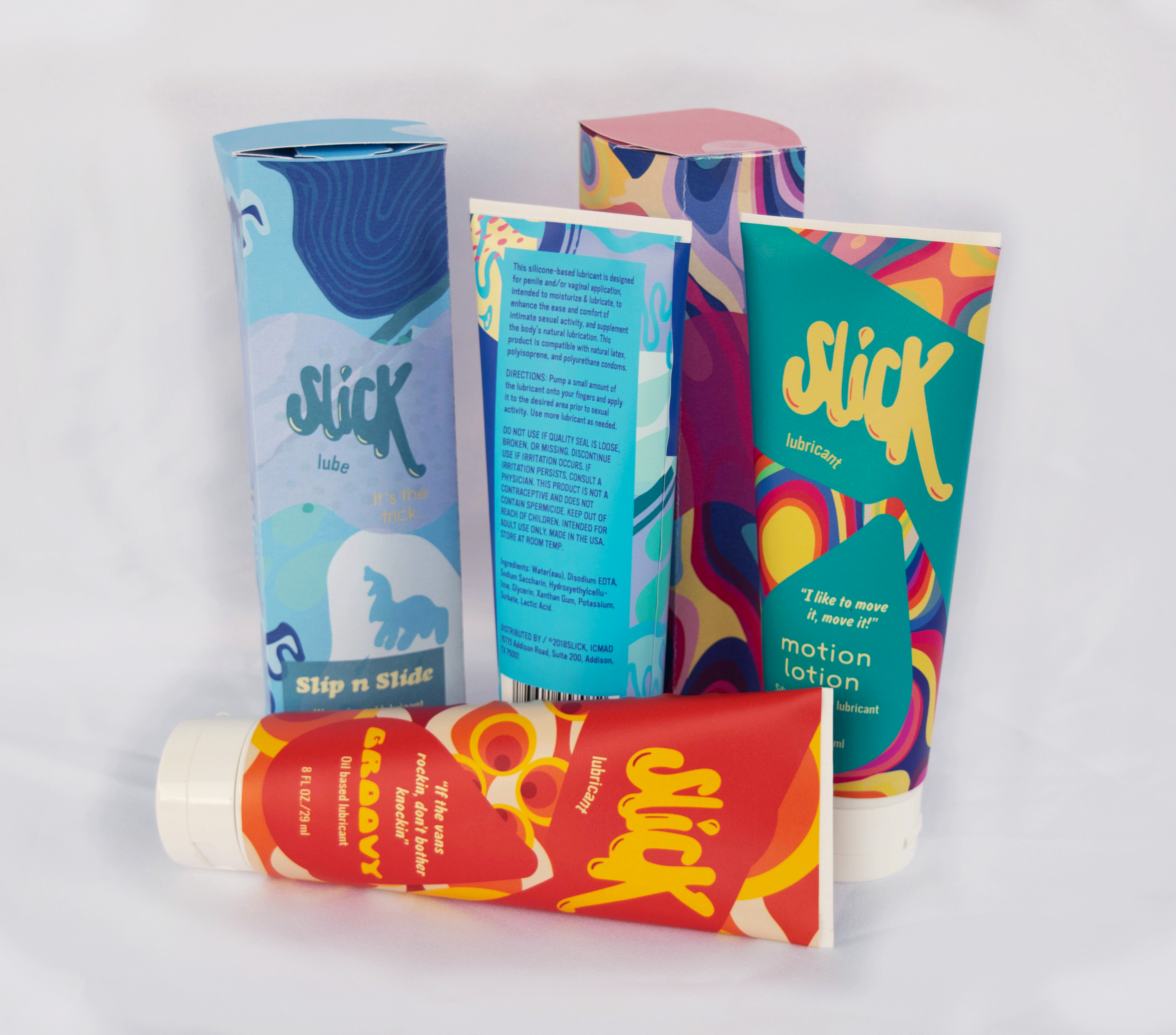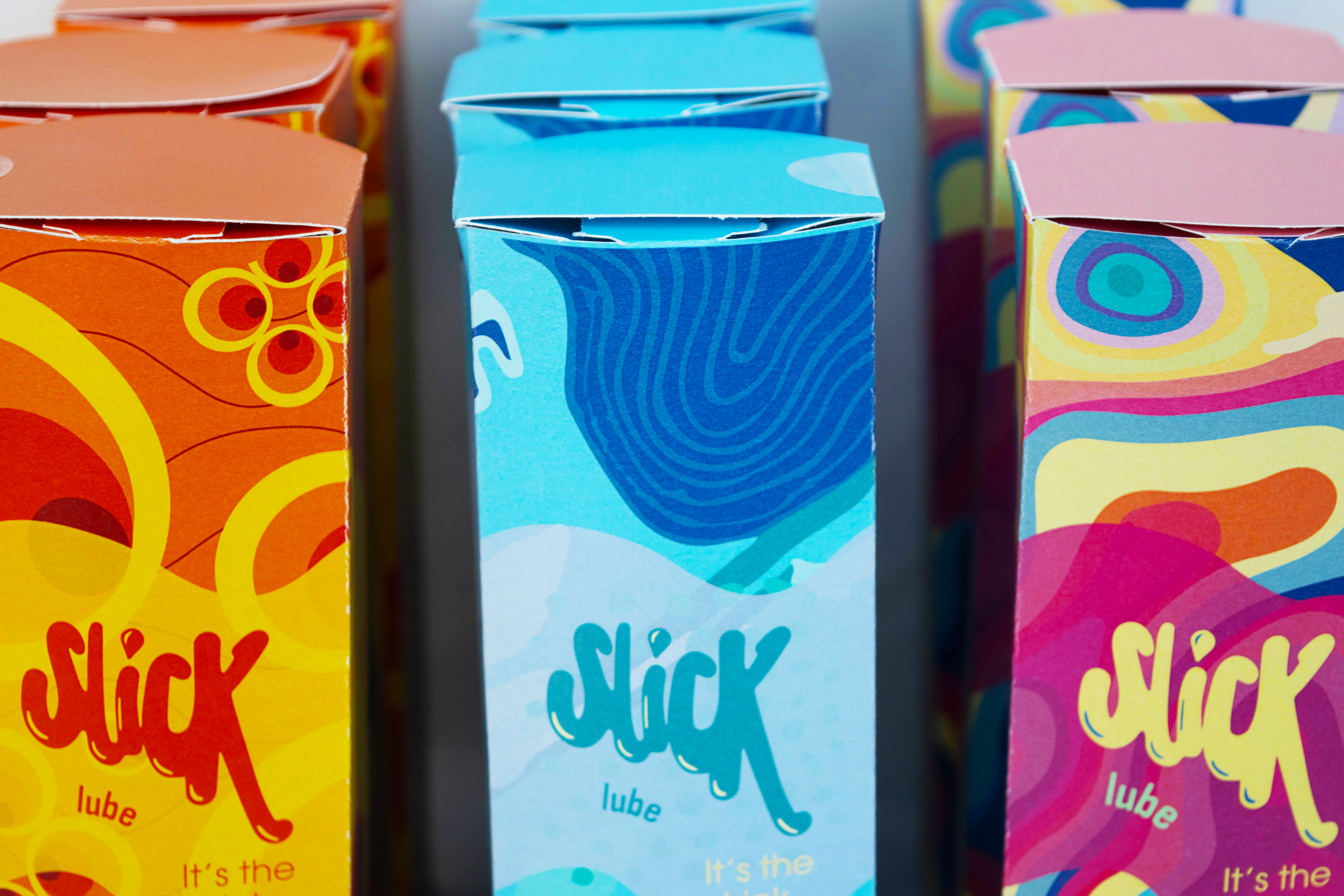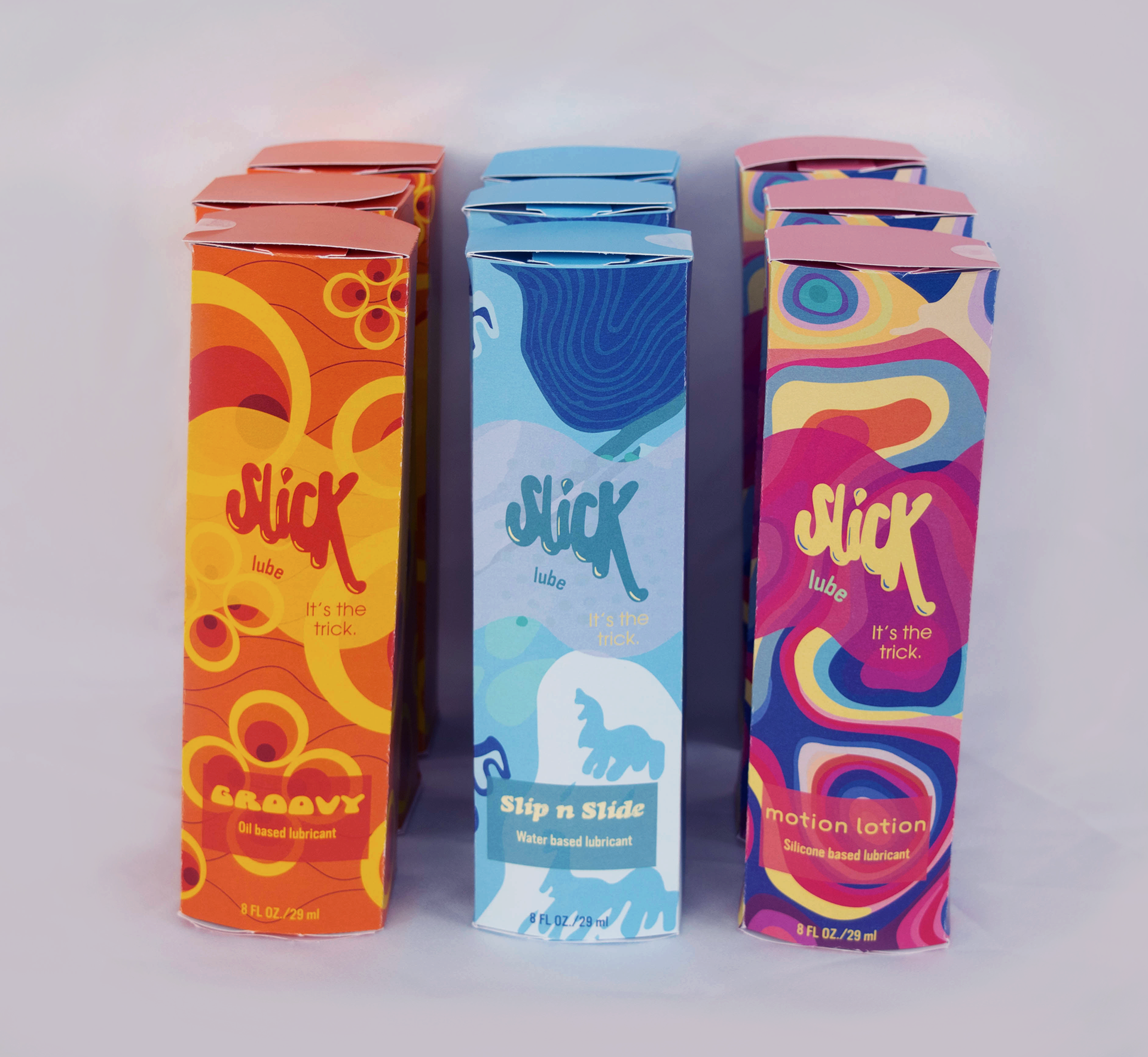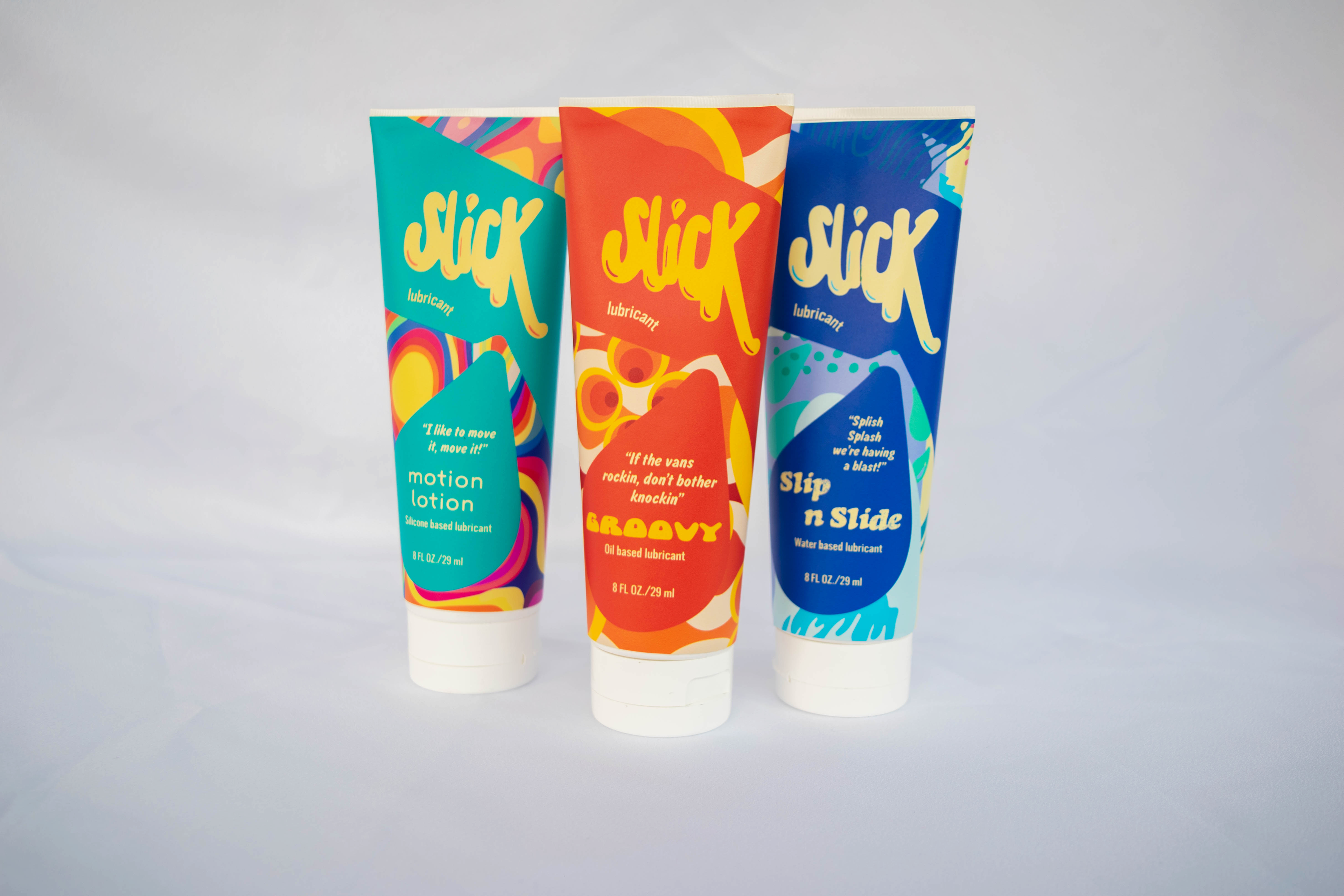 I decided to base my product line around lube. I've noticed that my generation does not use lube because they are either uneducated, embarrassed, or confused about which brand to buy. After doing some research I found that 49.92 million Americans use personal lubricants and 268.12 million people do not (Statista based on the U.S. Census data and Simmons National Consumer Survey). This backed up my most of my assumptions. These crazy stats made me want to reinvent lube to a certain degree. The product I created is called "Slick." It is a line of three different lubricants. 1 water based lube, 1 oil based lube, and 1 silicone lube.
When out shopping I noticed that most of the lubes sold at stores look very similar. The colors are mainly purple, blue, or black. There were maybe 2 or 3 packages that contained some type of illustration, but for the most part they were all very plain. Slick's packaging is meant to stand out from its competitors. Slick is a product that will catch one's attention on the shelf and hopefully get more of my generation to use lube. The main characteristics of the brand are quirky, flirty, and fun. The illustrations and patterns are meant to capture that vibe.